-A BSG WIP design dump:
What started out as a thread about Colonial Battlestar designs over the generations (My Battlestar Mk. 1,2,3,4.... thread) has evolved into a thread that has inspired multiple different ship types (Basestars, assaultstars, viperstars, etc.), small crafts (vipers, gunships, heavy vipers, etc..) and even alternate future scenarios to boot! (2nd and 3rd Cylon Wars); My thread's not just about Battlestars anymore. So now with multiple WIPs, and not wanting to start a bunch of threads for everyone of these designs, I've decided to make this design dump of my multi-gen ships.
--My WIPs:
-1st War era:
Proto-type "Colonial Warhammer".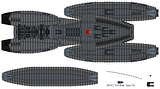 Mk. III Assaultstar deck plans.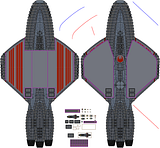 Heavy Vipers, Versions 1 and 2.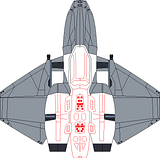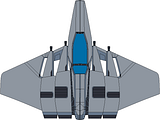 -After 1st War: (Pegagus era designs)
Assaultstar.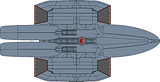 Battlstars, Versions 1, 2 and 3.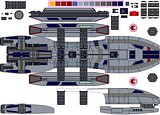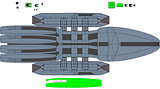 -2nd War: (alternate future)
-Next Gen:
Next Gen. Battlestar.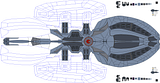 Colonial "Warhammer".

Here's an idea of what my My Next Gen. Warstar is gong to look like; It's olny a sketch though.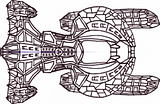 -3rd War:
Next Century Viper.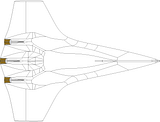 That's it for now; I have do more.
Questions?