Update:
Thinking of calling this Mk3 Seabuck (think that what Anders says?)
And the fighter Mk8 Cobra.wanted to use Shadowcat/Allycat(homage to the F14) but Cobra is more likely.
Next up: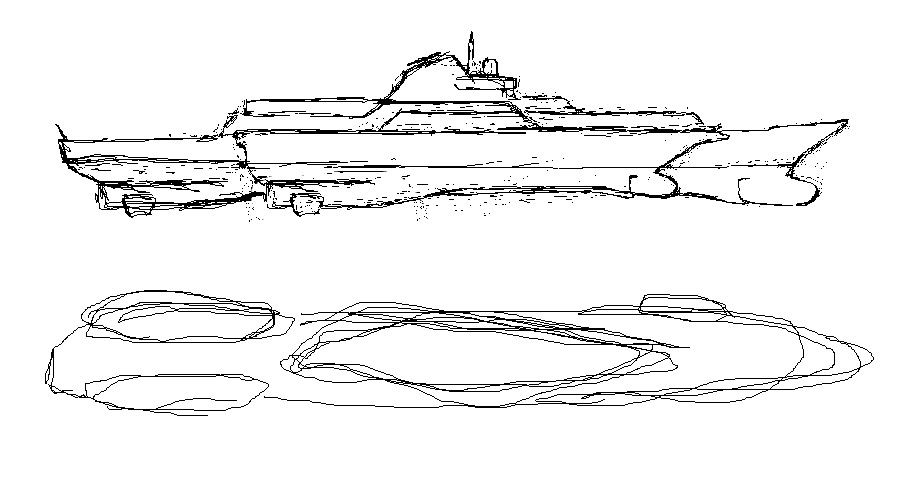 Thinking along the lines of a sea going mini battlestar(Trimaran), the blob at the bottom my turn into a early battlestar haven't closed that door just yet,
Any one want to recolour (fake/realworld squadron's) be my guest, would like to see someone else getting some thing out of this.
BSG19: what is your ship?
Thanks for feedback Canis/Lord Overmind,and Mr Sullivan
as allways input is welcome