Spoot Knight wrote:
Danny420Dale wrote:
gravydrive engines
You know, if my story wasn't meant to be realistic in terms of how soft it rates as a whole in Sci-fi, I'd totally make a drive technology that runs on gravy after seeing this part of your post. :ROFL
Actually, I might try to somehow wedge this into the story as comic relief.
I actually got "gravy" from Schlock Mercenary, as a word meaning 'gravitic tech or force applied by same' :damnfunny
scionofschraapnale13 wrote:
WHAT FLAVOR?
I prefer low sodium chicken gravy with shallots, myself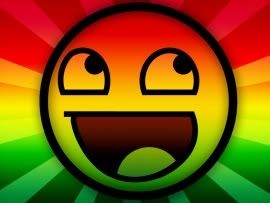 One last note:
efni.org wrote:
TECHNICAL DATA: Westhinghouse-O.T.O. Melara M381 Heavy Gravitic Fusion Pulse cannon

Designer/builder: Westhinghouse-O.T.O. Melara .
Mode:Pulses
Power/Feeding requirements: 296 Terawatts (296 e12 Watt) - the power output is 1150 Terawatts.
Range(effective): 1280 km
Rate of fire: Maximum, 120 pulse/minute, standard (on Centurion Dreadnoughts) 80 pulse/minute
Nominal bore: 4*12 meters (barrel bore, 12*28 meters)
Energy for each shot/discharge: 860 Terajoules (860 e12 joules)
Nominal piercing power, solid steel: 92 meters
Two hundred kilotons, holy frakking shibozatrons! That'll put an asswhuppin from hell on anything it hits. No wonder everyone likes the things!