I present the Triton: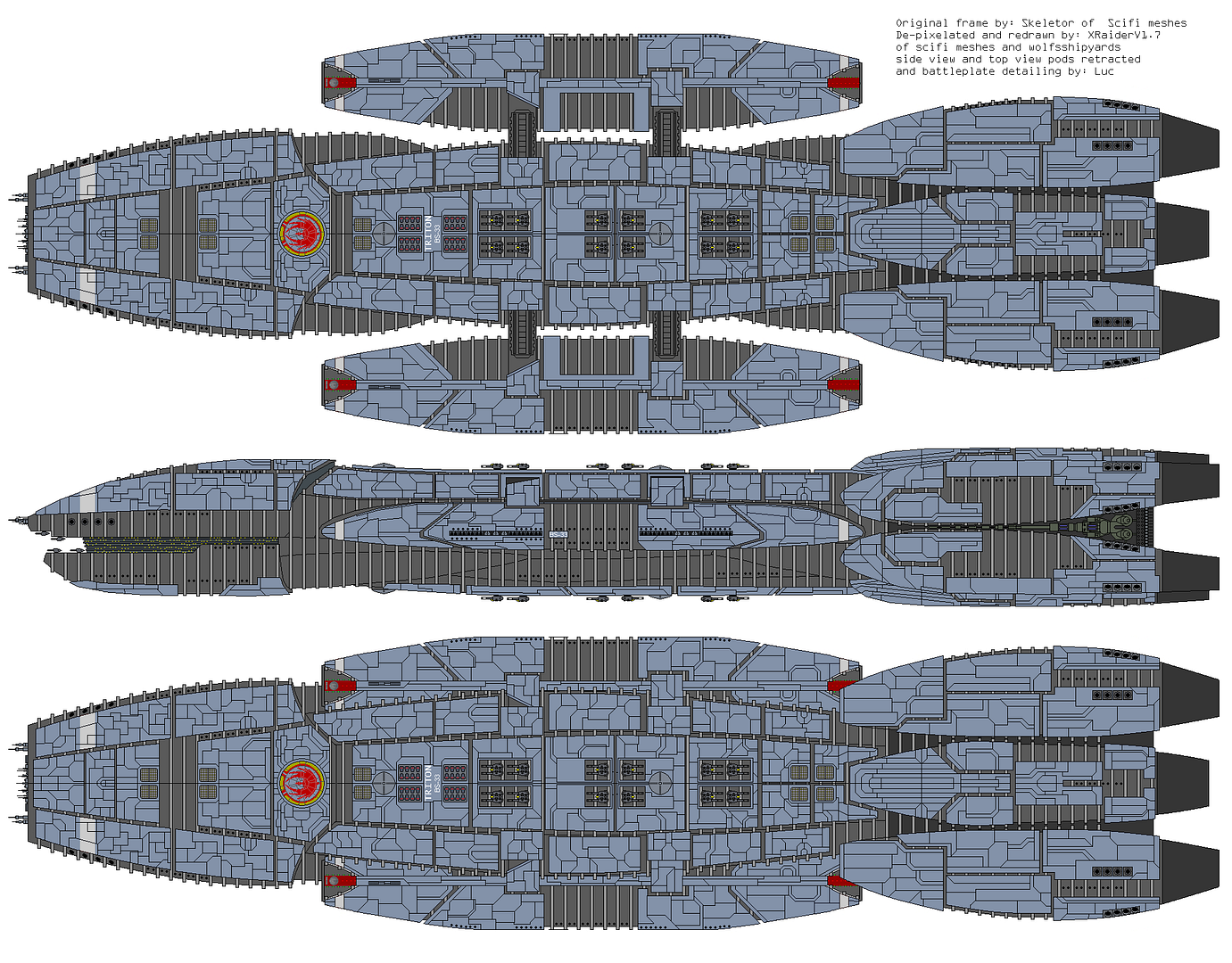 having seen this ship languish long in the abyss of time on SFM, I had the idea of seeing her fully realized when Luc volunteered his time on the Columbia.
she was brought to a state of partial completion by her original artist, Skeletor, and badly pixelated when I found her, and restored her original frame.
packing 24 main guns of a NAC rating of 5, and 8 main guns of an NAC 6 rating, plus numerous point defenses and anti ship/fighter missiles, this ship packs a potent punch, even when operating at long ranges, unsupported.
the Triton class has had a long storied history in the fleet, almost as long as the Galactica class battlestar.
sharing the same technology base, the Triton class is notable in having been modernized throughout the years, and the Triton herself served as testbed for the unique and quite potent networked computer systems on the Intruder class.
she carries the prototype version of Celestus class jump system, and it was on a routine endurance test that something went wrong, reports broadcasting from the ship indicate some kind of malfunction, while others indicate the ship being boarded by hostile forces, whatever the reason, her sudden disappearance left many shocked and confused.
her current whereabouts are unknown.
her status: presumed lost with all hands.
_________________
my deviantart page:
http://xraiderv1.deviantart.com/
archive of our own, good place to find lots of fanfiction:
https://archiveofourown.org/