A little something to hold everybody over until I finish modifications to the Hero.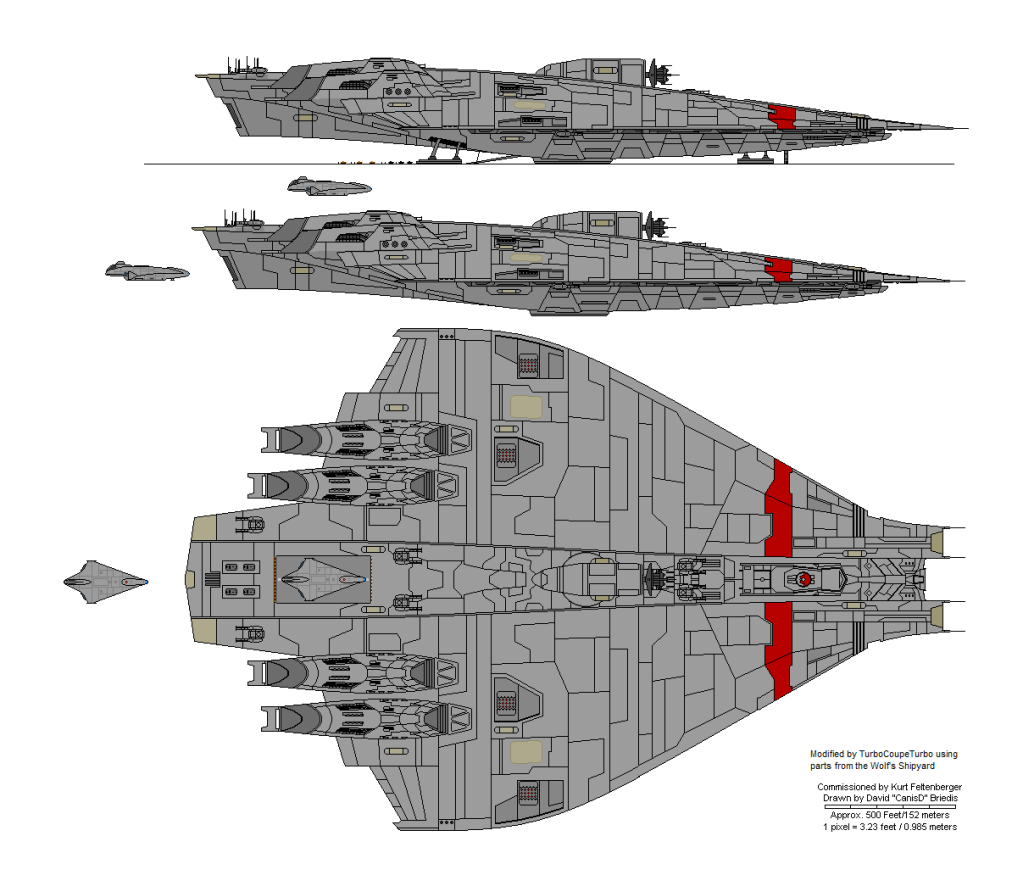 The Discovery class Surveyor is a modification of the Kfeltenberger commissioned/CanisD drawn Observant class Gunstar.
The Discovery class is intended to be used for mapping planets and star systems, supporting the Fleet's mission to protect trade routes and local space around the Colonies, and to locate new worlds for expansion. With powerful, multiple wave length sensors, a Discovery can generate a map of a planet that can be used for navigation, assault planning, or resource prospecting. They are also capable of landing on a planets surface for more detailed exploration, or to set up a base camp for civilian explorers. Sensors located around the vessel record local gravitational forces, allowing accurate star charts to be made, allowing vessels to jump in much closer to their destinations without taking unnecessary risks.
They have an aft mounted hanger can support a Shambhala class scout or multiple utility raptors (unarmed raptors lacking the extensive electronics of the fleet version) depending on the mission. An external landing pad is also capable of carrying a Shambhala or other craft mag-locked to it.
Because they work the edge of Colonial space, and they may also be required to map out an enemy held planet before an assault, they carry the same weaponry and armor as the Hero class LST on which it is based. It is not a warship however, and commanders are under orders to retreat in the presence of hostile forces.
Questions, comments, concerns are welcome.