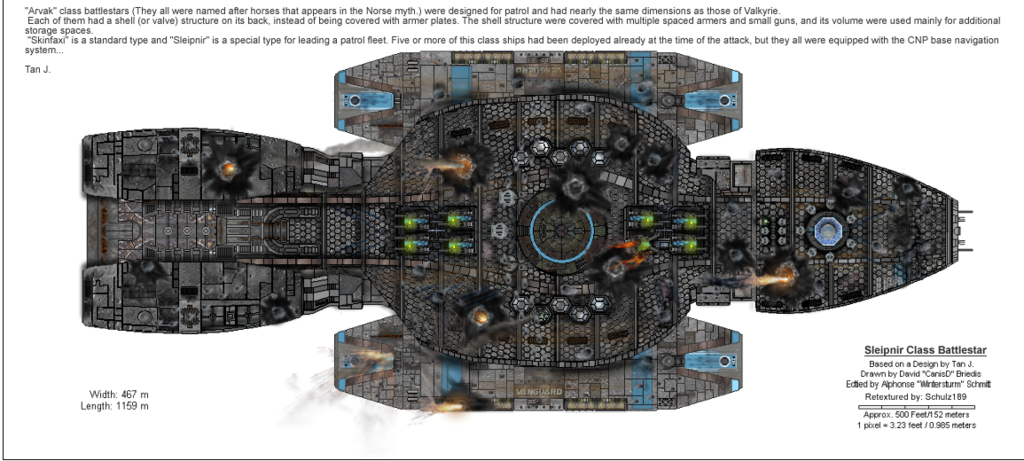 For whatever reason I responded to an old post from Winter a little while ago, he was asking for battle damage and weathering on a Sleipnir Class.
"Hey guys, first post here.
I really adore the ship schematics created on the forum, and I seem to be pretty good at editing and hacking them together, but I've always wondered how one goes about and adds battle damage to schematics? I want to add heavy battle scarring onto this image, and I couldn't find anything in the tutorial section that could help me. If another artist could help me with this, it would be much appreciated.
- Winter"

In for a penny, in for a pound... It ended up being a texturing experiment for me.
Here is the finished ship, a little worse for wear.
I tracked down the description of the ship from its original designer and have credited the numerous folks that have tinkered with this ship over time.