For instance: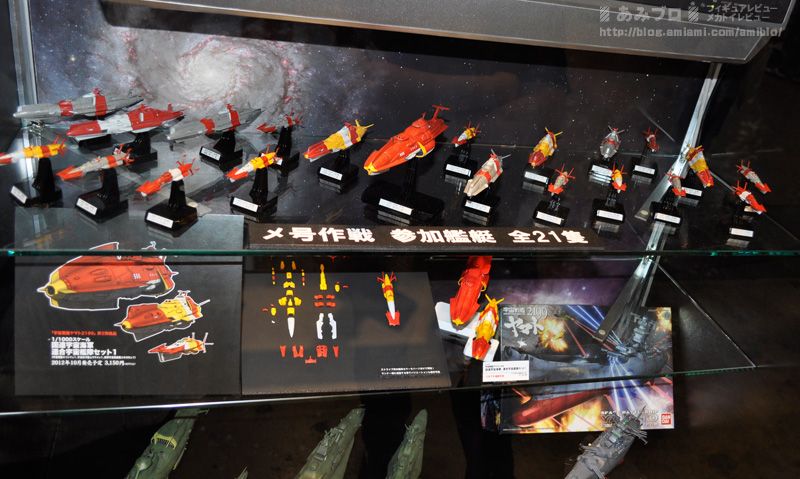 These are reportedly the colors and ships used at the Battle at Pluto in the remake. It could be used for modeling purposes since I am not entirely sure how Bandai is selling these model kits (1:1000 scale).
I know they are selling the three set on the shelf below. One Battleship, One Cruiser, and One Destroyer. At an earlier convention they showed the destroyer in three paint designs and here they have the whole fleet painted up. But no word yet on individually sold models or if they came in the other colors or not.
My imagination says that each color was an specific earth fleet or division earlier in the war. Now at the end, this is all that is left. The flagship,
Kirishima
, was either part of a fourth division (the only survivor) or part of the group with yellow, red, and white markings.
The largest group are the ships with the red and grey markings:
Four cruisers and five destroyers
Next is the group with yellow, red, and white markings:
Three cruisers, and four destroyers
The smallest is the group with the red and white makings:
One cruiser and three destroyers
The ships on the left look bigger than those on the right.
You can barely see part of the Gamilas 1:1000 scale ships on the bottom shelf.