So, this is the big four deck battlestar, as seen here -
http://i189.photobucket.com/albums/z156 ... eeab60.png
and in this clip -
http://www.youtube.com/watch?v=T0GI2GHgwBI
I started with changing the head piece, cutting it down and building a new upper deck.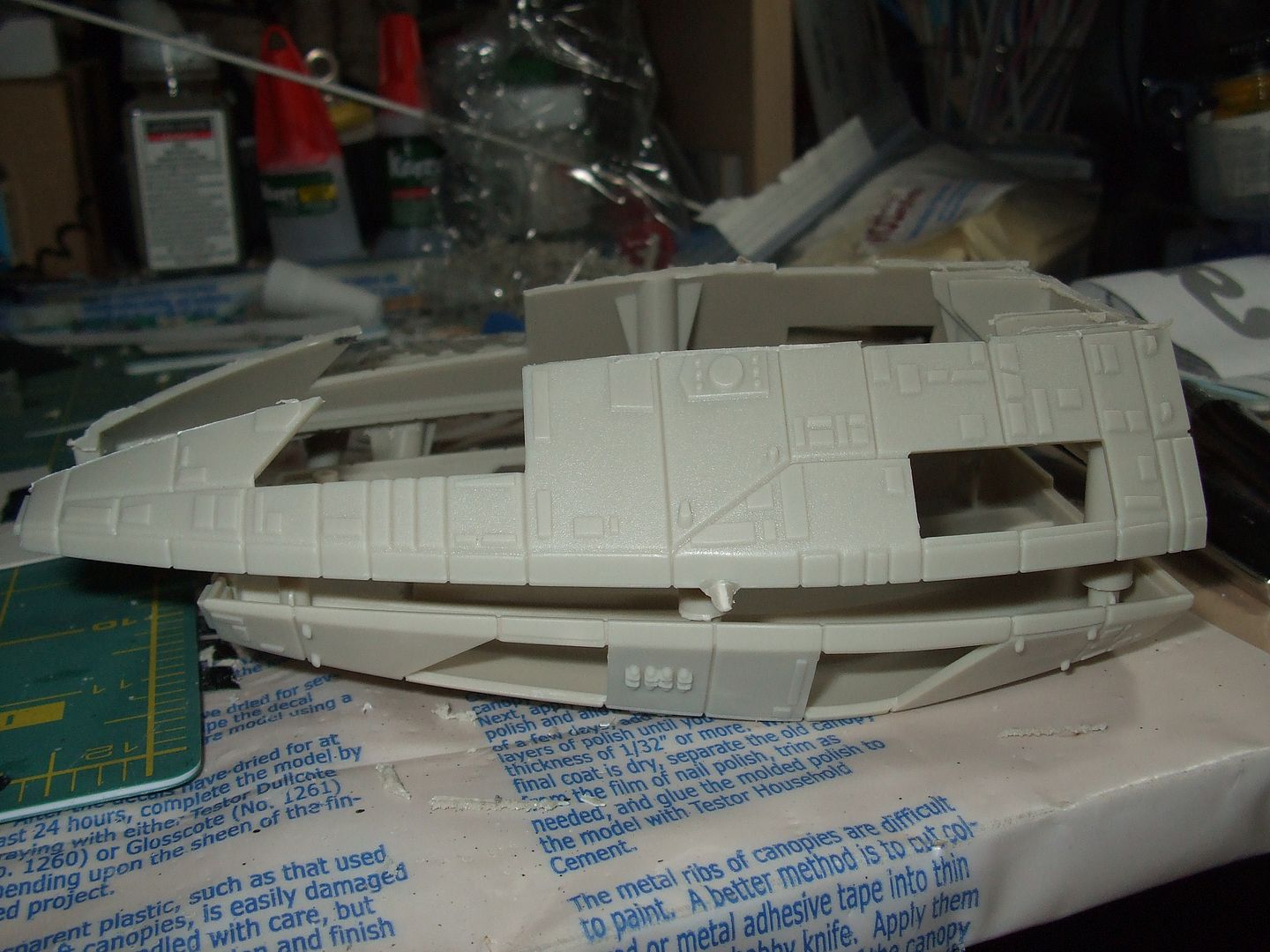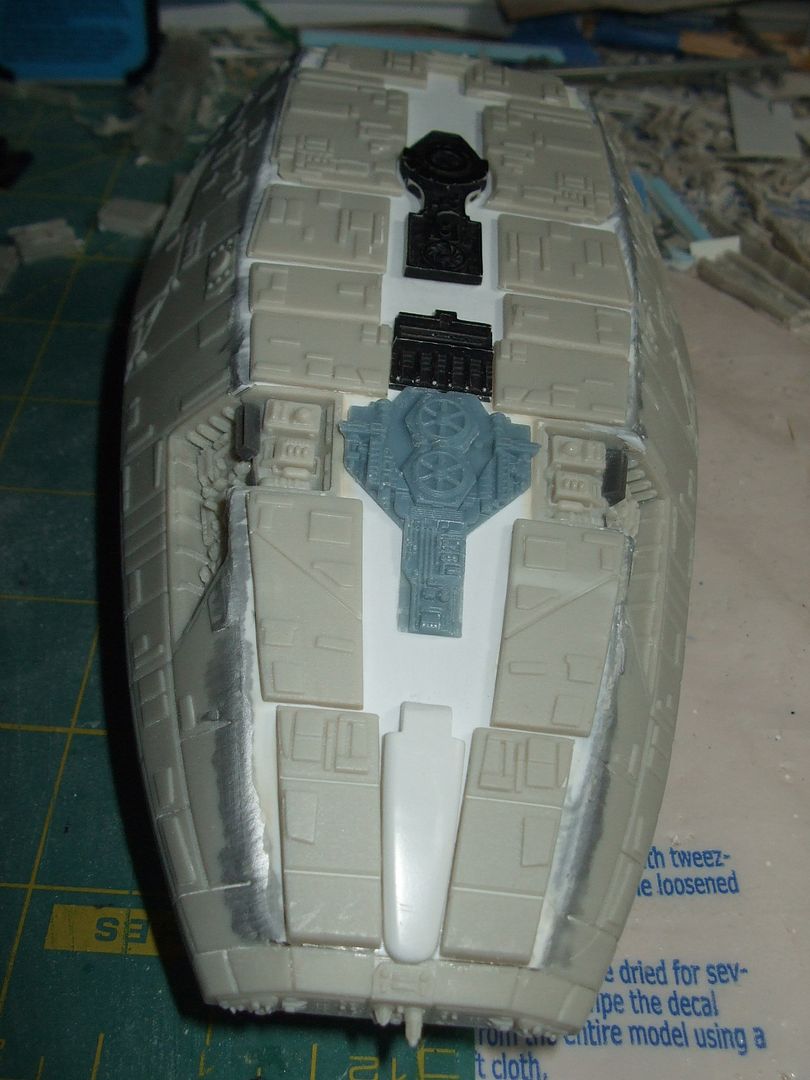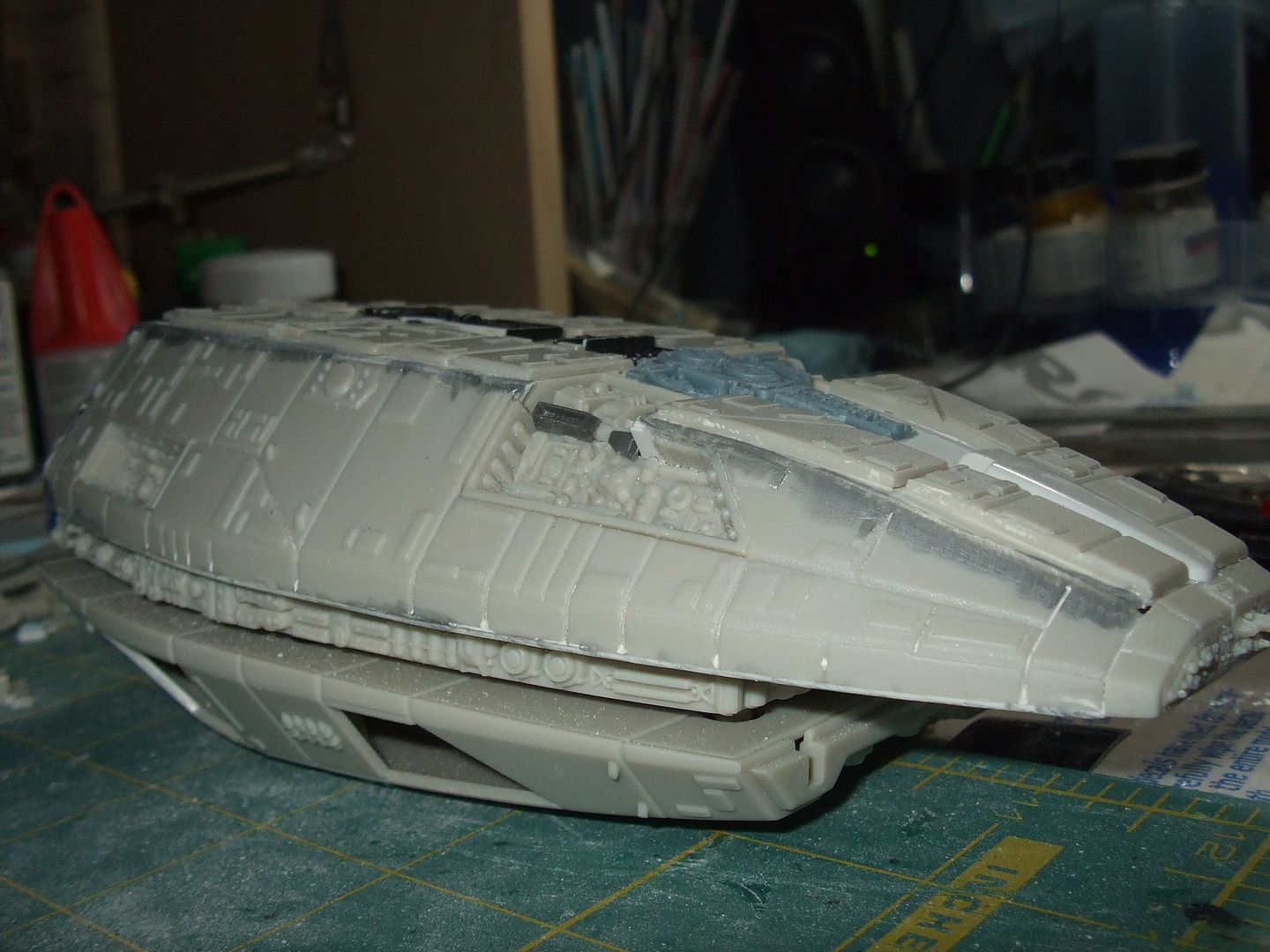 Cutting it down puts the top of the head almost level with the spine.
After that, I made a rubber mold and then a resin copy...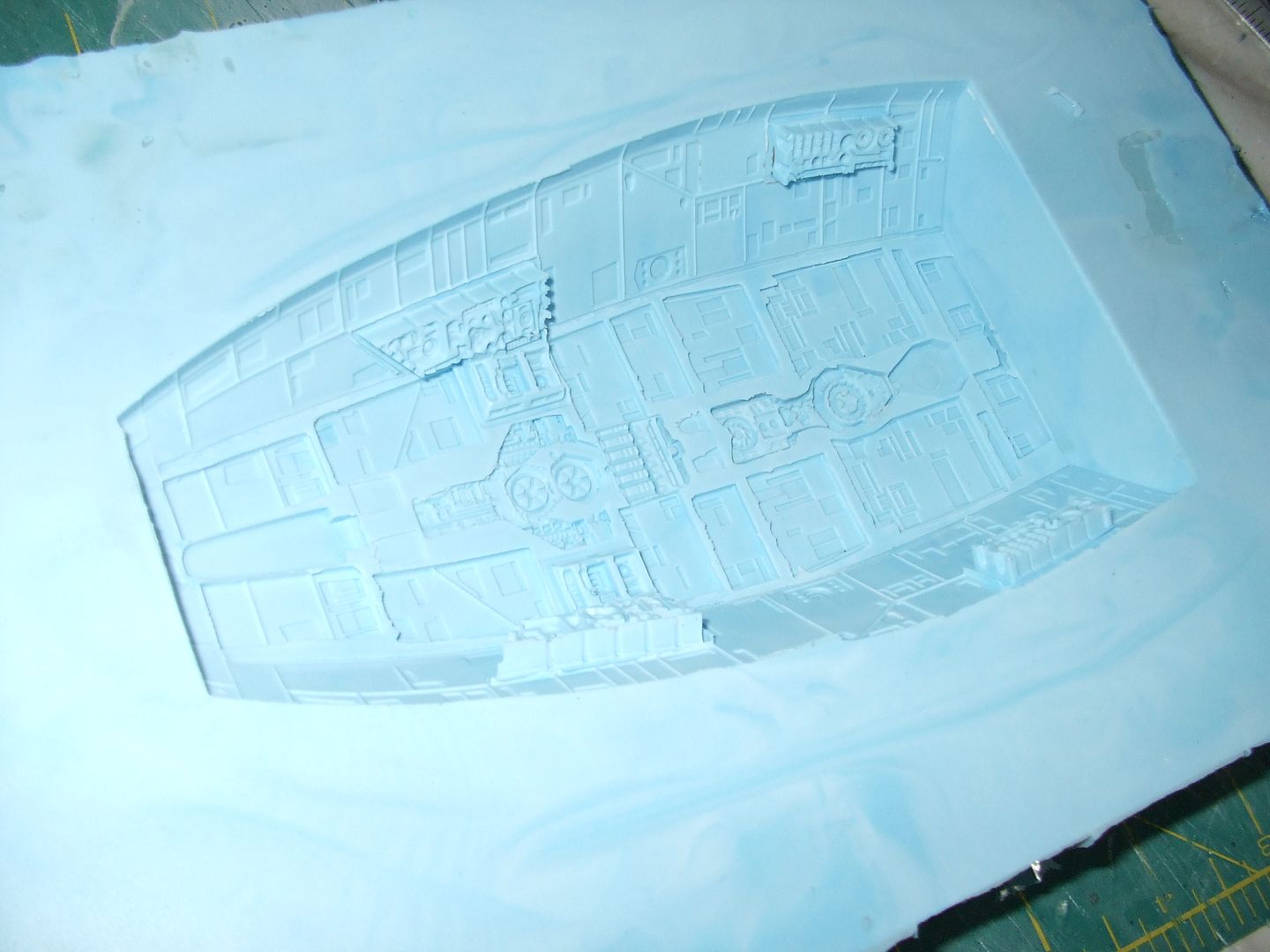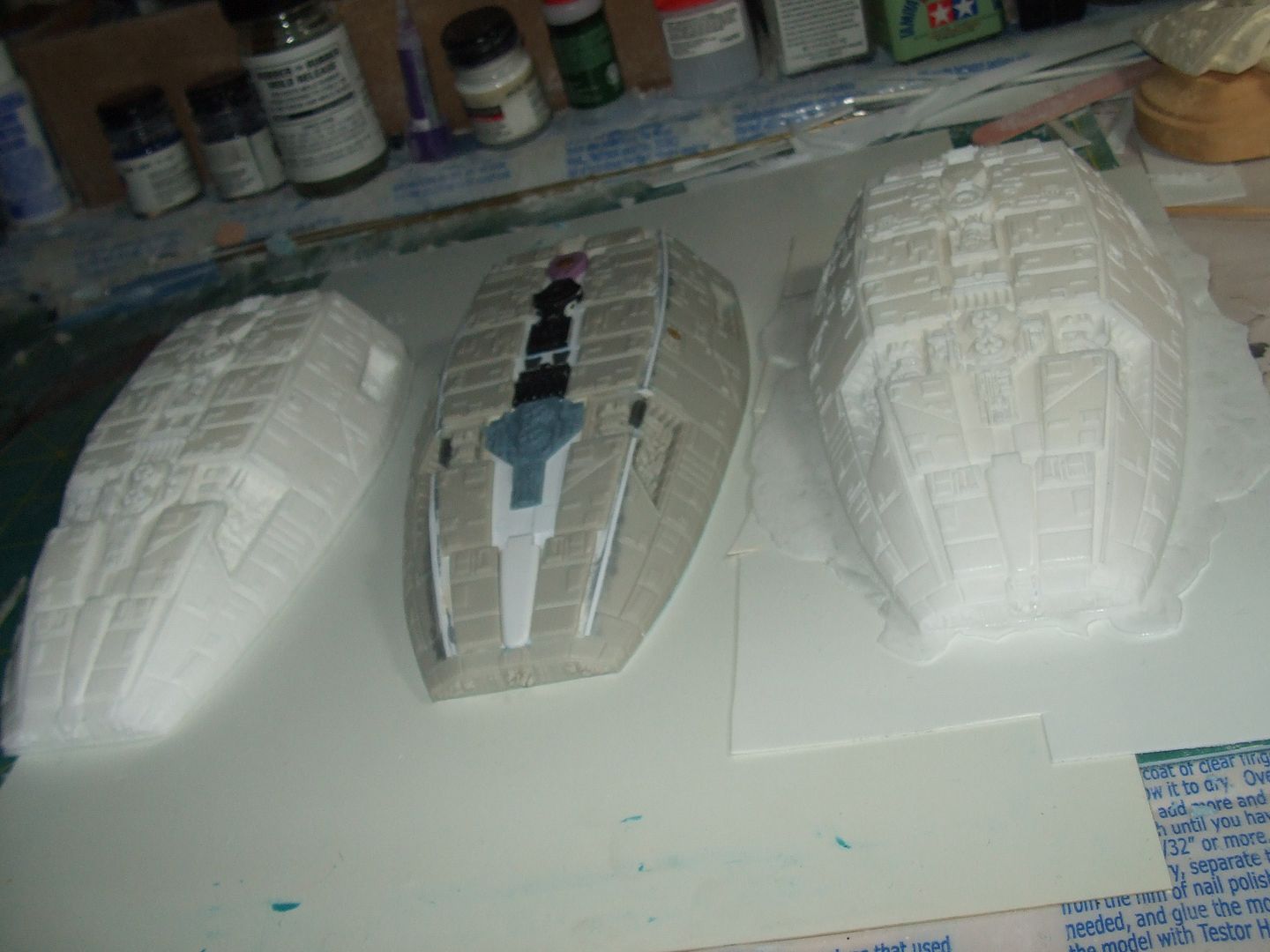 I did work on the hull as well, basically using two lower hulls mated together to get the mounting holes for all six arms.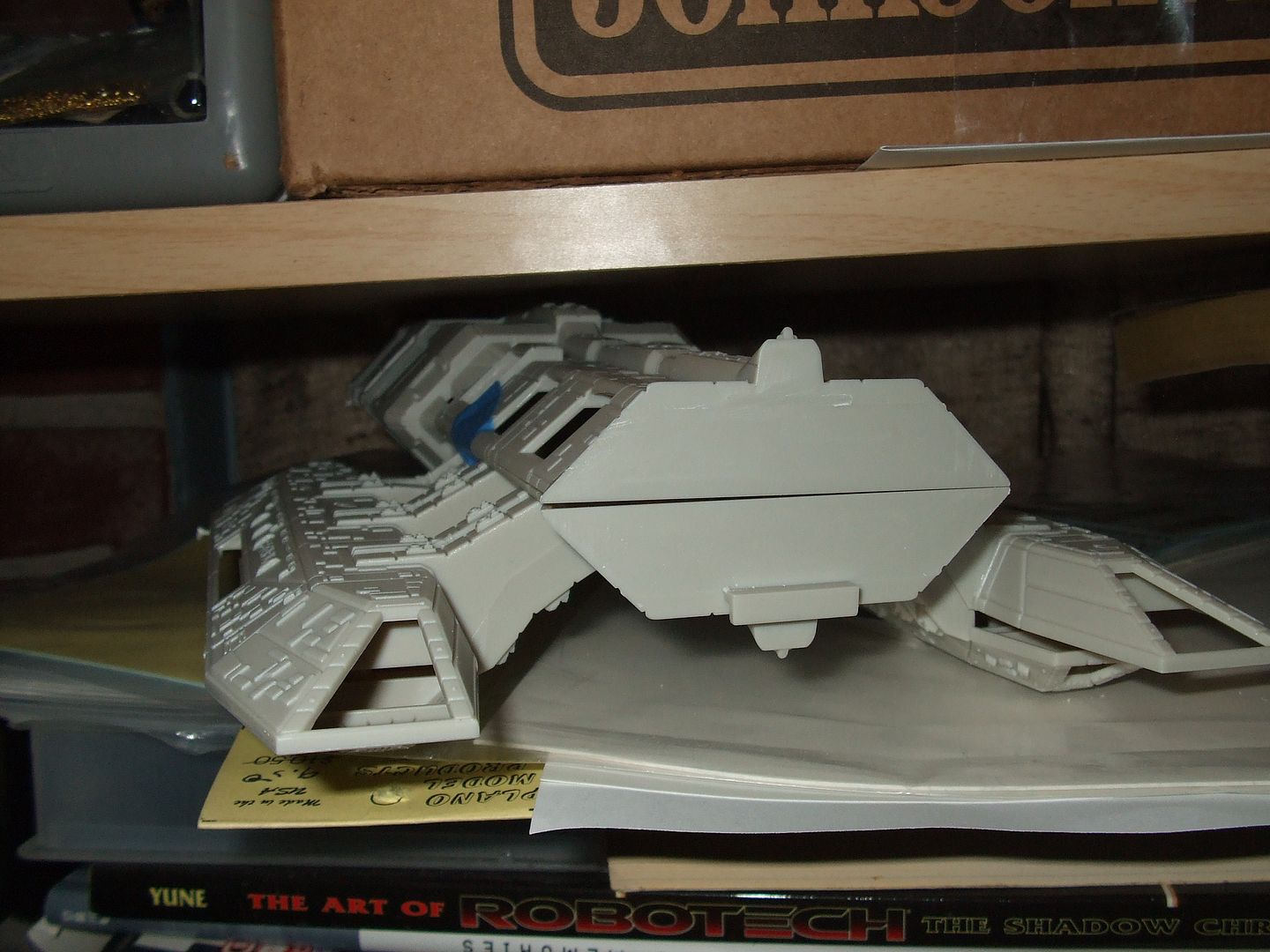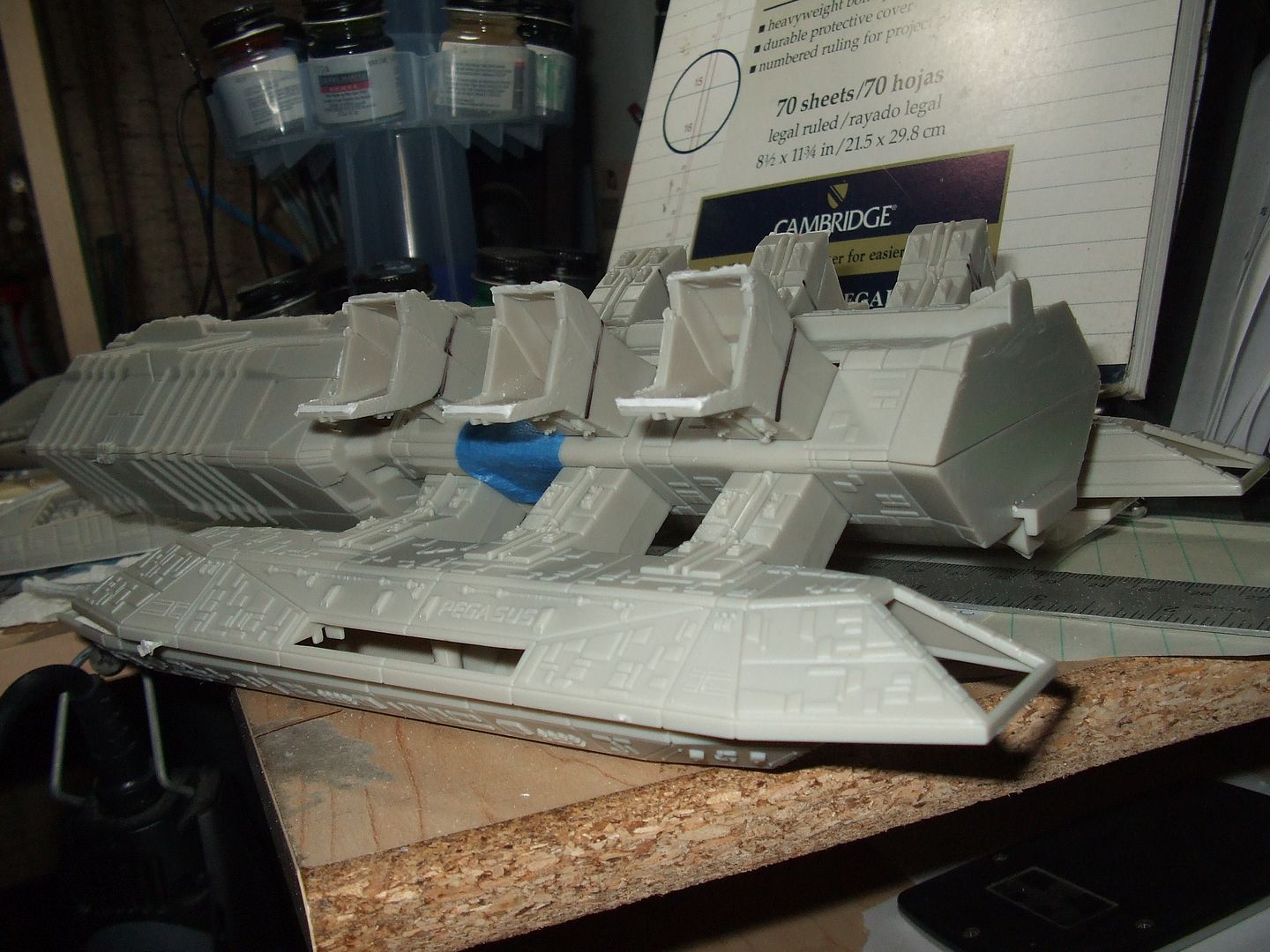 Here's a mockup of the build so far. It's a little rough and the head will sit a little higher than shown.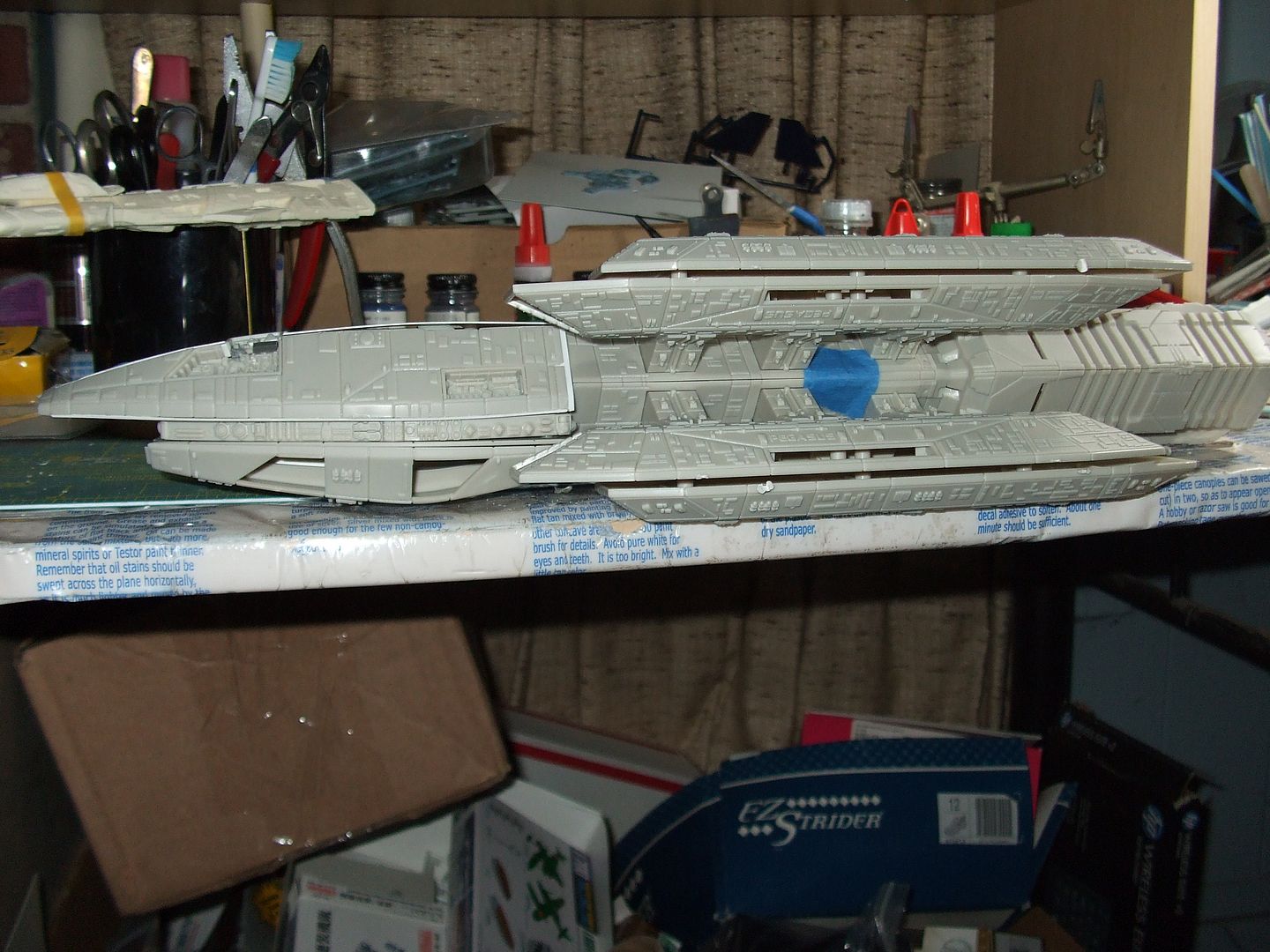 That's it for now. More later.
Excelsior!